Products Tailored for Your Members
Build a stronger association and easily grow your memberships with a suite of vetted and customized products. Working with your trusted team at Associated Benefits Consulting means all your members have access to a wide-range of insurance and non-insurance benefits from leading carriers across the country. With our expert guidance, your members can rely on a benefits plan to suit their needs, and your association will see an increase in membership retention through custom curated benefits packages.
Dental & Vision Insurance
EAP Complete Mental & Wellness
Solutions to Holistically Serve Your Members
With our benefits technology platform, your association has access to purchase the highest quality products at the highest level of service for your members. As we meet with the nation's leading carriers to create distinct products and services for you, every product is vetted by our licensed and certified team to simplify the purchasing process and save you time. Working with an experienced benefits consulting company, you can provide members with individual purchase power to customize benefits offerings and serve all your members' needs.
What This Means For You
Increasing Membership and Retention
Increasing Revenue Streams
Offering the best protection options
Creating scalable benefits options
When Your Members Benefit, You Benefit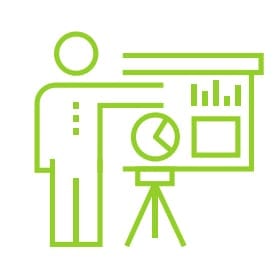 Benefits for Growing Associations
Work with the Nation's Leading Insurance Carriers
Speed to Market with Pre-Vetted Products
Increase Member Satisfaction
Comprehensive Member Benefits
Full Suite of Vetted Products
Simple Online and Mobile Enrollment
Benefit Offerings to Increase Memberships
Helping Associations Serve their Members
For generations, Associated Benefits Consulting has focused on creating unique, optimized benefits offerings to increase memberships and accelerate association growth. Discover how, with expert guidance from ABC, your members can access benefits and products that complement individual needs. Like Maria and Sarah below, your members can customize their protections to fit their lifestyle.
Maria - Entrepreneur and Business Owner
Getting her business off the ground was the hard part. But as a first-time business owner, Maria can opt into benefits and customize offerings to holistically cover her assets and ensure a secure future for her new business as it grows.
Work with the Nation's Leading Insurance Carriers
Speed to Market with Pre-Vetted Products
Increase Member Satisfaction
Sarah - Mother of Two without a Family Plan
Women's Primary Care Subscription Service
Although Sarah's employer does not offer the comprehensive coverage she seeks and adding herself to her spouse's insurance policy is too costly, keeping her everyday health needs at the forefront is still a priority. As an association member, she can still receive the benefits she deserves to take care of herself and her family.
Virtual and in-person medical services with 1000+ MinuteClinic partners
Treatment for 150+ conditions
Unlimited virtual visits and $0 in-person visits
$5 prescriptions with delivery options
$0 birth control with free shipping
Headspace Premium included
Associated Benefits Consulting
A Team Creating Long Term Success
Building on more than 100 combined years of experience, the professionals at Associated Benefits Consulting are your partners in providing the best benefits and products for your members. Our dedicated team focuses on service and innovation to drive customized solutions that deliver the results your organization needs to thrive.
"For over 2 decades, Associated Benefits Consulting has served as the plan consultant for the Louisiana Association of Business and Industry?s Plan. Under ABC?s management, a few Insurance offerings expanded to a full array of products including HR, Compliance and Employee Solutions to member businesses of all sizes. I invite you to visit the LABI Benefits Center at https://labibenefitscenter.com/site/ to learn more.
"I enjoy working with the experienced and knowledgeable leadership team of Associated Benefits Consulting (ABC). Their long term success creating, managing and marketing association health and affinity plans sets their firm apart as subject matter experts.
– Katie Mahoney, V.P., Health Policy at U.S. Chamber of Commerce
Your Group Benefits Solution
Schedule Your Free Benefits Assessment
Using our experience in the industry and community, we take the time to fully understand your company's and association members' needs to help you set goals and design a benefits package that solves your specific challenges.
Customize Your
Benefits Packages
For associations and organizations both large and small, we work alongside you to assess opportunities and offer our expertise and guidance to design optimal benefits plans and packages.
Watch Your
Association Thrive
With the support of Associated Benefits Consulting and our Thriving Benefits Tech behind you, you'll see your company grow by way of revenue stream and membership retention.